Two Shakes of a Lamb's Tail
by Robert Hesselberth
When Bob Hesselberth was a boy, he asked his father why, during the Great Depression, two of his employers had gone bankrupt. His dad said, "Well, they wanted to make a million dollars, and weren't careful enough about how they spent their money."
Bob thought, A million dollars… Could a person really do that?
Two Shakes of a Lamb's Tail is the memoir of an electronic engineer, entrepreneur, and risk-taker who, to satisfy the fire in his belly, builds from scratch a successful high-tech electronics company and sells it to a venture capital firm. Beginning with his childhood in Indiana during the Depression, the book takes us through his coming-of-age and striking out on his own. "The Spectracom Saga" chapters start in his basement and show us the challenges and thrills of building and running Spectracom Corporation during the last three decades of the 20th century.
Some chapters are stand-alone stories of adventures and exploits during his youth in the 1950s — getting a pilot's license, exploring wild caves, and canoeing through rapids in small streams. Other adventures occur while raising his family and running his company, and after retirement. The book shows what it's like to start a company with no capital and inspires those who dream about owning their own business.
An early version of the lighthearted chapter about the author's prostate cancer treatment was used as a staff training aid in the Rochester, New York hospital where it occurred, and by a cancer support group in Sarasota, Florida.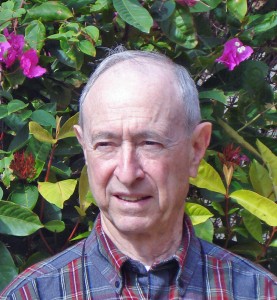 ROBERT HESSELBERTH is the retired founder and CEO of Spectracom Corporation, a manufacturer of electronic time and frequency synchronization equipment for telecommunication and computer networks. He grew up in Indiana where he received his bachelor's degree in Electrical Engineering at Purdue University. He earned an MBA degree at the Simon School of the University of Rochester. An avid racquetball player, jazz listener, genealogy hobbyist, and writer, he lives with his wife, Marianne, in western New York and Florida.
Spectracoms's inception and development with challenges and setbacks leading eventually to outstanding success provides practical pointers and encouragement to all of us whether involved in corporate development or just the daily grind of life.
Warren D.
The tenor of the scenarios in this book reminded me of the movie, Christmas Story, except in this case it covers a lifetime (and it is Robert instead of Ralphie).
Donald H.